Weight Loss Patient Info & FAQs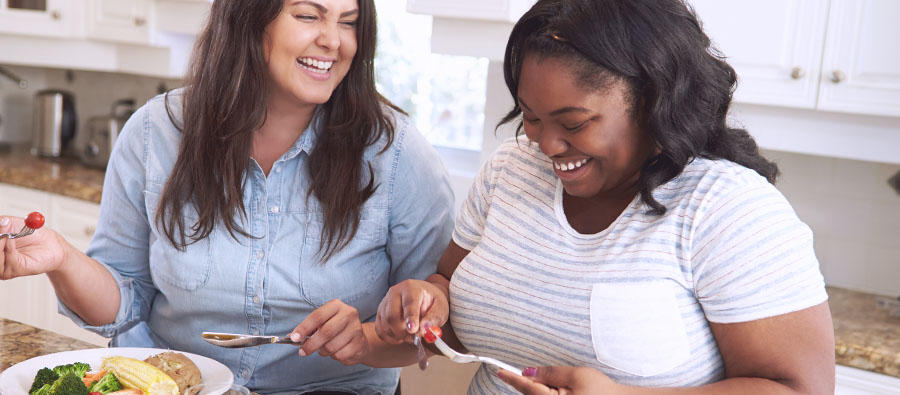 Paperwork to Bring to Appointment
Your patient information forms.
Medical Information: Please bring copies of any letters or medical records from other health care providers. Medical records for the past 5 years are necessary to file for insurance and to give the doctors a complete medical history.
Physician Recommendation: If filing for insurance, please provide a written recommendation for weight-loss surgery from your primary care physician.
Diet / Weight-Loss Info: Any documentation proving you participated in any diet / weight loss attempts. (This includes office notes, receipts or prescriptions.)
Insurance card
Driver's License
Physician Referral: If your insurance plan requires a referral for this consultation, please contact your primary care physician and have one faxed to our office fax at 772.581.8005 before your appointment.
Frequently Asked Questions
Our caring medical team is here to answer your questions and assist you in any way we can. We recommend that you start learning all you can about weight loss surgery by attending one of our free, informational weight loss seminars. These seminars are offered on a monthly basis in Palm Bay, Sebastian, and Vero Beach (see seminar schedule). The next step is to set-up an appointment with Dr. Domkowski or Dr. Radecke. During your initial consultation, the surgeon will evaluate your medical condition and determine if you are a good candidate.
How do I know if I qualify for weight loss surgery?
Weight loss surgery may be right for you if:
Your BMI is 40 or higher. (Use our BMI Calculator)
Your BMI is 35 or higher and also suffer from one or more health problems such as Type II Diabetes or Hypertension.
You have been overweight for more than 5 years.
Your serious attempts to lose weight have had only short-term success.
You do not have any other disease that may have caused your obesity.
You are prepared to make substantial changes in your eating habits and lifestyle.
You do not drink alcohol in excess.
We recommend that you set-up an appointment with one of our doctors for a free consultation as soon as you have attended one of our monthly seminars.
Which surgery is better for me?
This is a common question. The laparoscopic sleeve gastrectomy and laparoscopic gastric bypass are both excellent and safe surgeries. Each of these surgeries has different weight loss profiles and the amount of data available on long term weight loss varies. Many factors go into making a decision about which surgery Is best suited for you. Your preferences and goals for weight and restoration of health are important factors in helping you make the correct decision. During your initial consultation, we would be happy to discuss all surgery options with you in more detail and recommend the best option for your individual health needs.
Will I still be hungry after the Laparoscopic Sleeve or Gastric Bypass surgery?
No, after either the sleeve or bypass your newly created "stomach" has a very small capacity. After returning to a regular diet you will consume between 1-3 ounces and feel very full. When you get this feeling you should stop eating. Your daily approximate calorie intake will be between 800-1000 calories daily.
Will my health insurance cover the Laparoscopic Sleeve and Gastric Bypass Surgery?
Many private insurance companies provide coverage for the Laparoscopic sleeve gastrectomy and laparoscopic gastric bypass. Some insurance companies require a 3-6 month physician supervised weight loss program prior to approving your surgery. If your own doctor is familiar with medical weight loss management, he or she may be able to provide that service to you. If your doctor is unfamiliar with medical weight loss management, our program is able to provide the 3-6 month physician supervised visits that may be required by some insurance companies. If your surgery is initially denied we will appeal it for you.
How much does each operation cost if my insurance does not cover it?
The laparoscopic adjustable gastric band surgery can usually be done as an outpatient procedure. The total cost to the patient for the Lap Band can be as low as $12,500. The total cost for the Laparoscopic Sleeve can be as low as $13,000. The Lap Gastric Bypass can be as low as $16,000.This includes the surgeon's fee, anesthesia, psychology consult, nutrition consult, and the hospital fee. If there are unexpected complications or additional services or hospital stays required the patients will be billed accordingly and in addition to above costs.
If my health insurance doesn't cover it will my payment for surgery be tax-deductible?
Yes. If your health insurance does not cover your payment for surgery they are tax deductible since these operations are deemed medically necessary. In the year you finance or pay cash for your weight loss surgery, you may be eligible to receive thousands of dollars back in potential tax savings. IRS Publication 502 states you can deduct your medical expenses when they total more than 7.5% of your Adjusted Gross Income. Please consult your tax advisor to learn more about this before making any financial decisions.
How can I learn more about the Lap-Sleeve Gastrectomy and Lap-Gastric Bypass surgeries?
Learn more about Lap-Sleeve Gastrectomy and Lap-Gastric Bypass surgeries.