Wound Care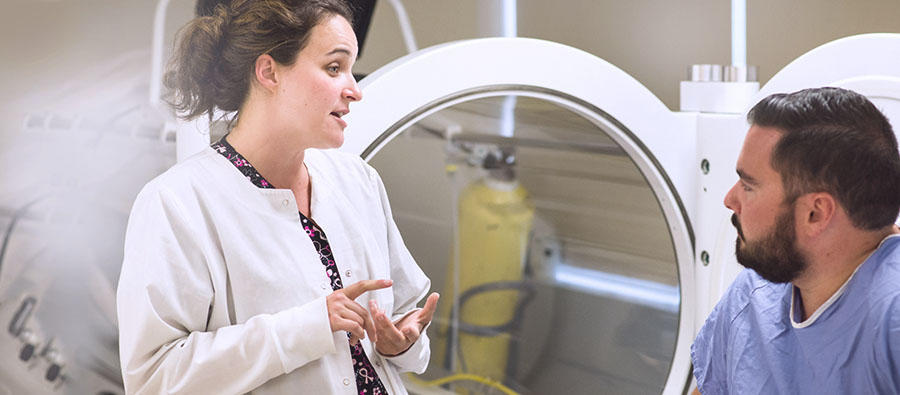 We are here to help you find what you need.
Our Center for Wound Care and Hyperbaric Medicine offers specialized, outpatient care for non-healing wounds, including hyperbaric oxygen therapy.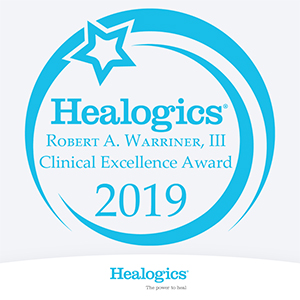 Our team of surgeons, podiatrists, registered nurses, and support staff provide treatments to promote healing of chronic wounds and help patients recover as quickly as possible. We provide care for:
Bone infections
Diabetic foot and leg wounds
Recurring wounds
Surgical wounds
Ulcers, including ischemic, pressure, and venous stasis
Wounds association with radiation therapy
Other conditions such as bites, infections, and more
To determine the best course of treatment, we will do a thorough evaluation of your wound and current health status. Health care professionals who specialize in wound healing will educate you about the cause of your wound, and keep you informed throughout the healing process.
We also offer hyperbaric oxygen therapy, a treatment that quickly delivers high concentrations of oxygen to the bloodstream to assist the healing process. Our facility is equipped with two monoplace hyperbaric chambers, which are designed to treat one patient at a time. 
Hyperbaric Medicine
Hyperbaric medicine treatment options are beneficial for patients who have certain types of complicated or slow-healing wounds, such as bone infections or diabetic foot ulcers.The patient is surrounded with 100% oxygen in a comfortable, pressurized chamber that promotes the body's natural immune system and healing responses, allowing wounds to heal more easily, from the inside out. The treatments work in conjunction with other treatments, such as antibiotics, to accelerate the healing process.
Our wound care specialists may use hyperbaric oxygen therapy to treat conditions such as air or gas embolisms, bone infections, burns, decompression sickness, and more. Your doctor can determine whether this therapy is right for you.