It's more than a new building.  It's a 90,000 square foot commitment.
Sebastian River Medical Center's new tower is our commitment to the growing healthcare needs of the Treasure Coast, providing the latest technology while enhancing safety and the patient experience.
The new tower features:
New main entrance located off Bay Street
Larger lobby with a coffee shop
Outdoor courtyard
48 Private, spacious patient rooms
Private physician/family consultation room
New pre-operation and post-operation patient areas
Dedicated elevator from post-operation area to the patient rooms enhancing patient privacy
Six large operating rooms

Some of the largest on the Treasure Coast allowing increased space for the surgical team and the latest technology
Ultra-high definition monitors enhancing physician views of surgical sites
Two additional operating room shells to allow for future expansion

Three new, procedure rooms for diagnostic procedures such as colonoscopies and endoscopies
The latest in sterilization processes, technology and structure to ensure patient safety

Larger sterilization room with advanced sterilization systems that utilize conveyor belts and a cart transport system during the sterilization process, minimizing human contact, and also allow for the staging and storage of instruments
Tru-D Ultra-Violet C

Low-pressure, mercury gas bulbs that emit a strong, narrow band of the UV-C light spectrum killing bacteria, spores and virus

The tower was designed to withstand a category five hurricane helping to ensure the safety and continued care of our patients, staff and physicians.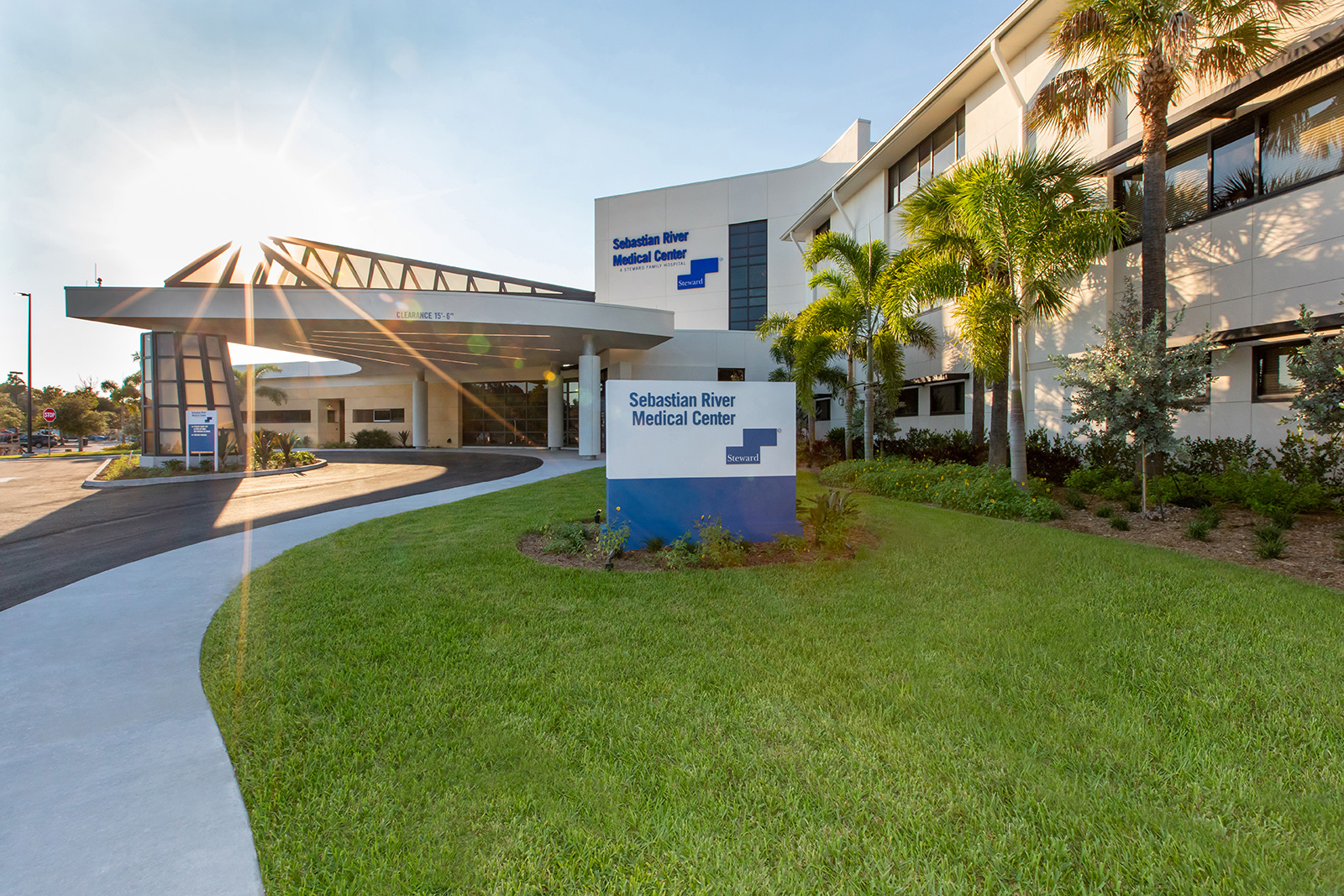 New main entrance located off Bay Street.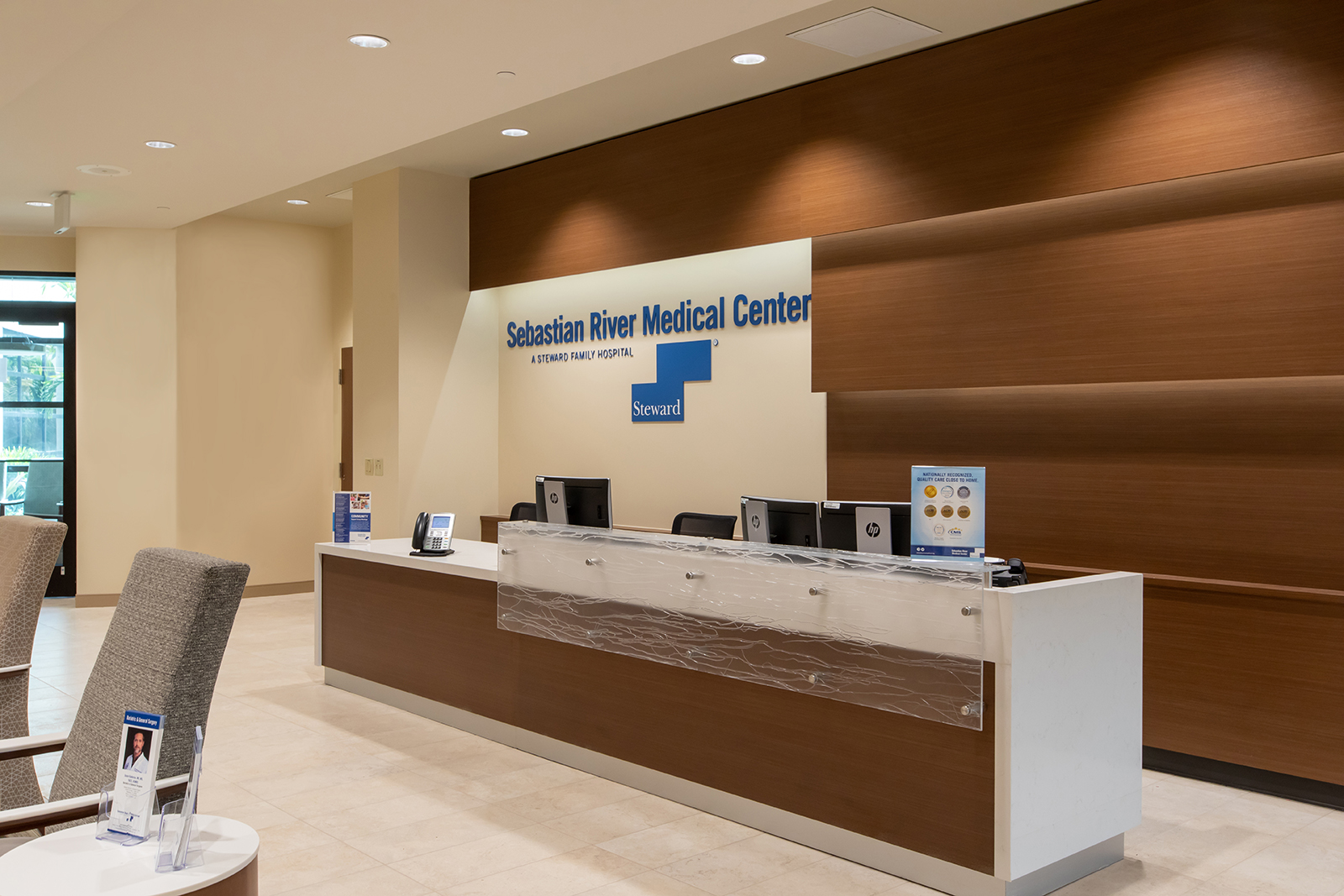 Larger main lobby with coffee shop and private patient/family consultation room.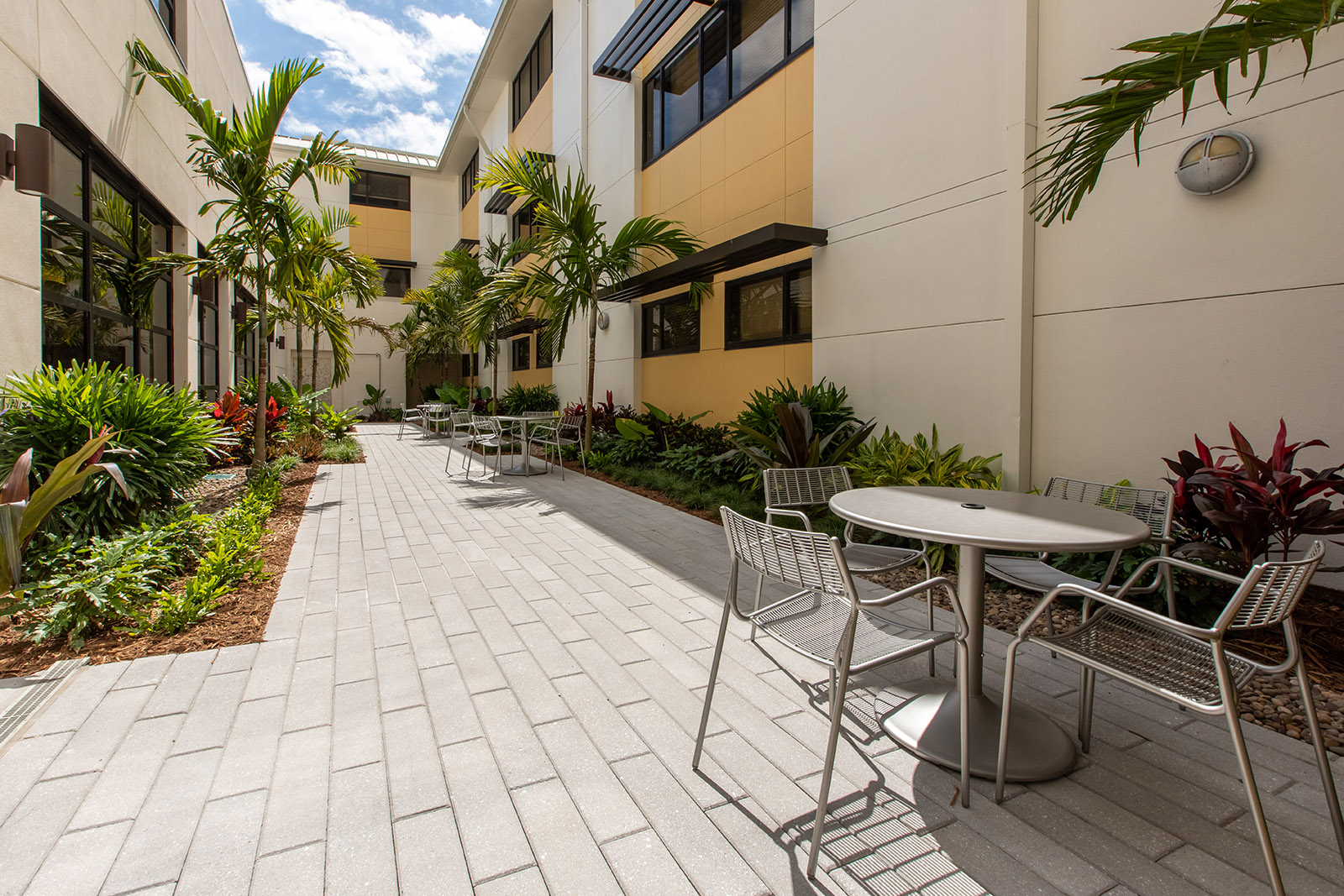 Relaxing, outdoor courtyard with seating.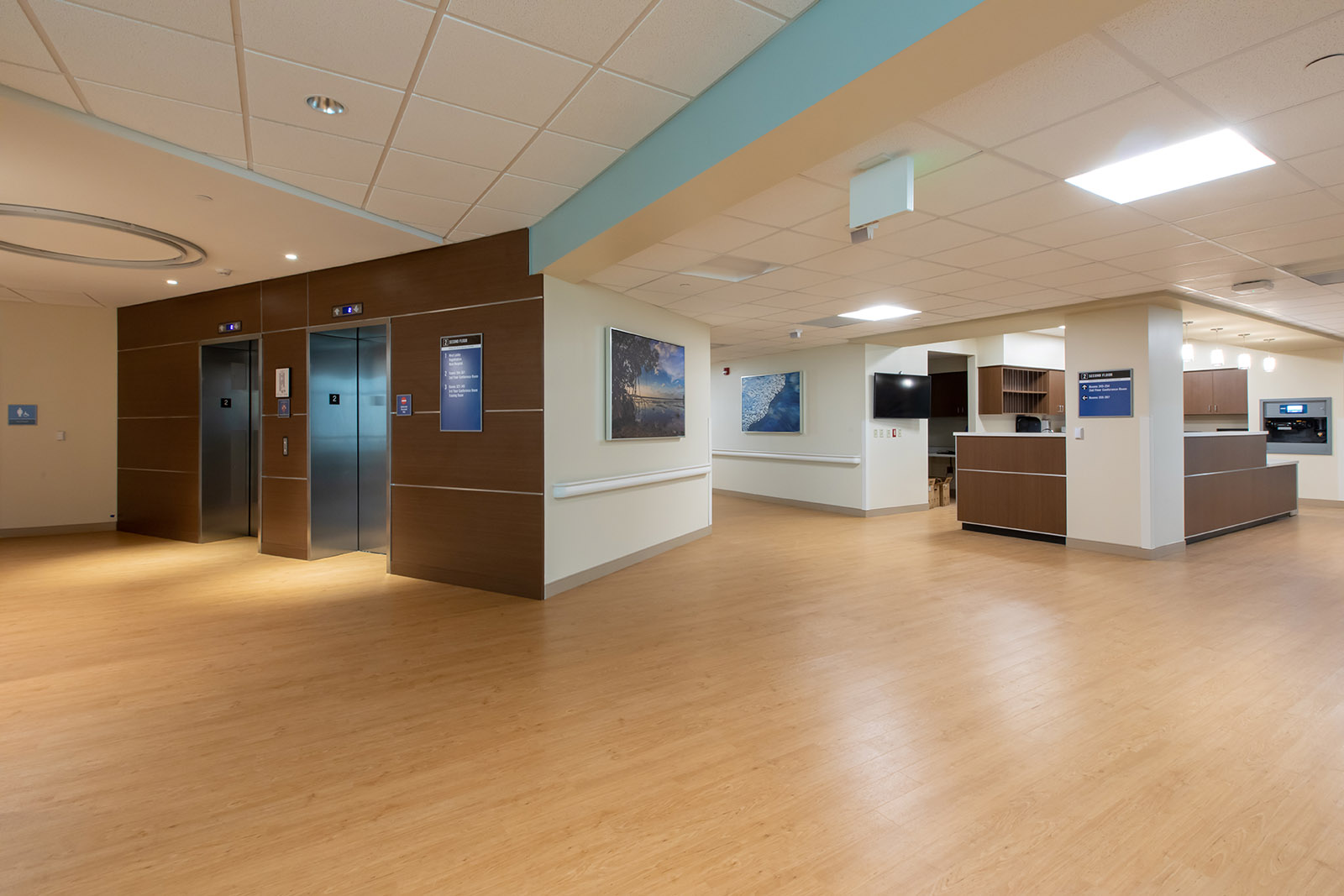 New elevators take family from the lobby to the new, private patient rooms.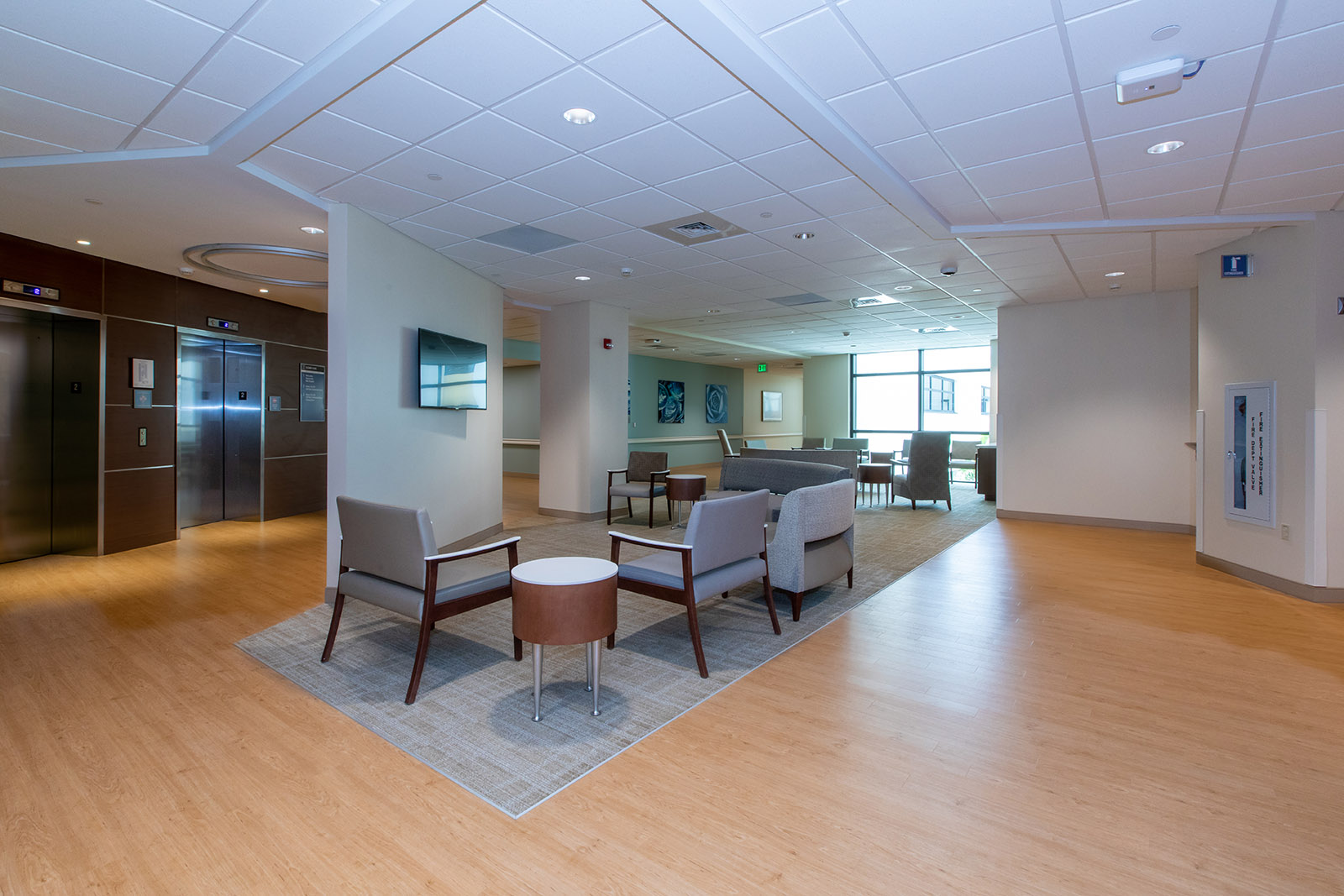 Large 2nd floor family waiting area.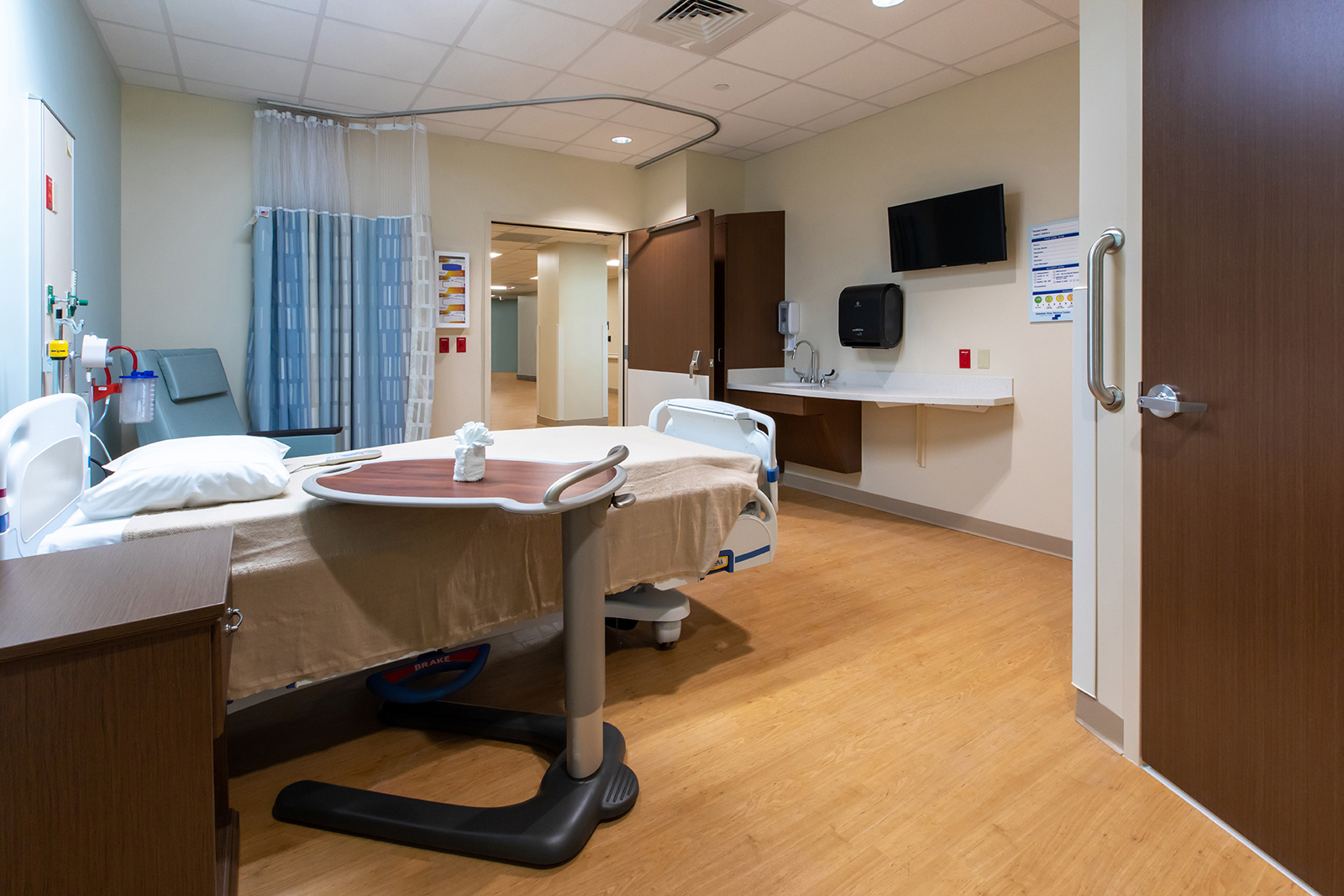 Large, private patient room.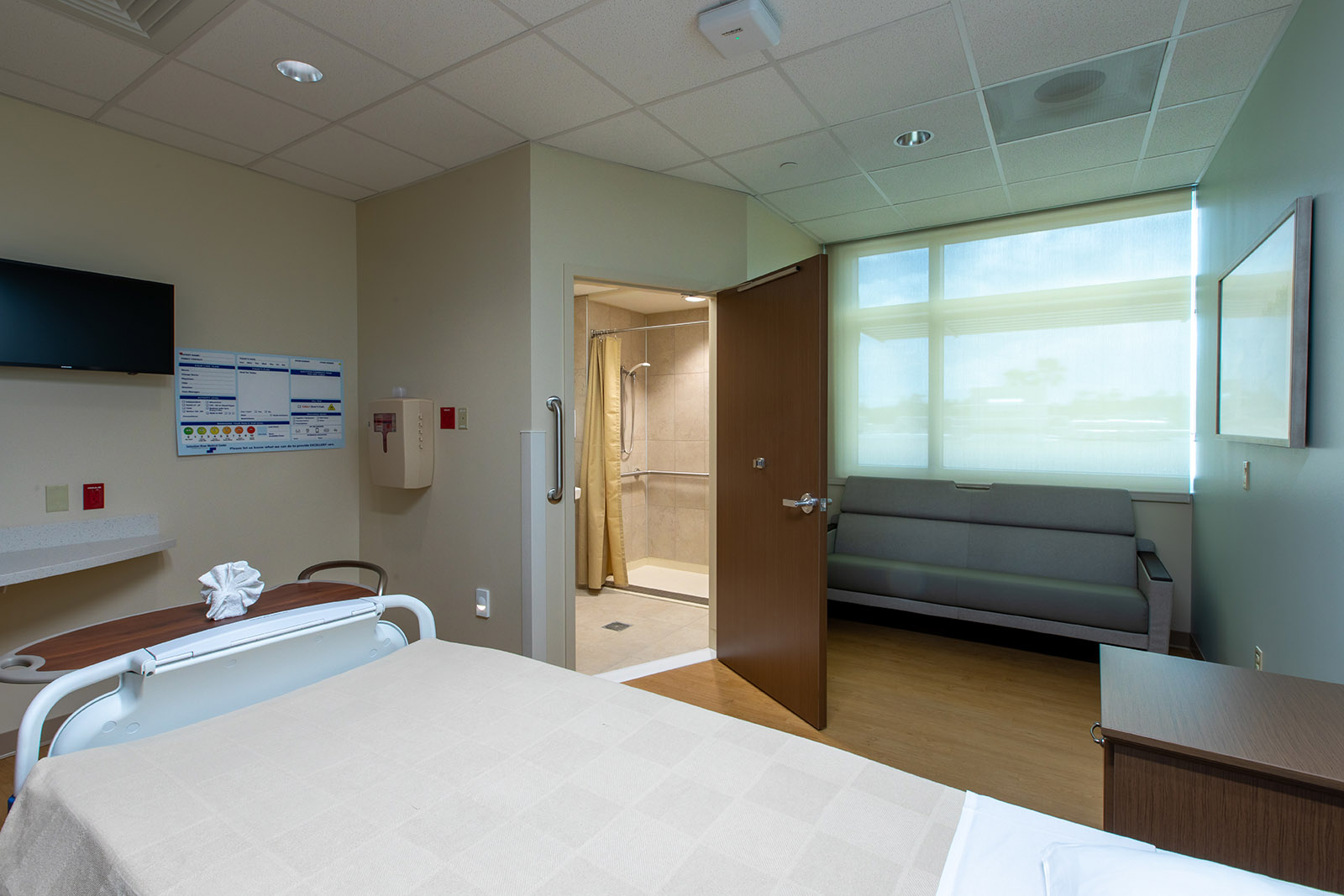 Private bathroom located in patient rooms.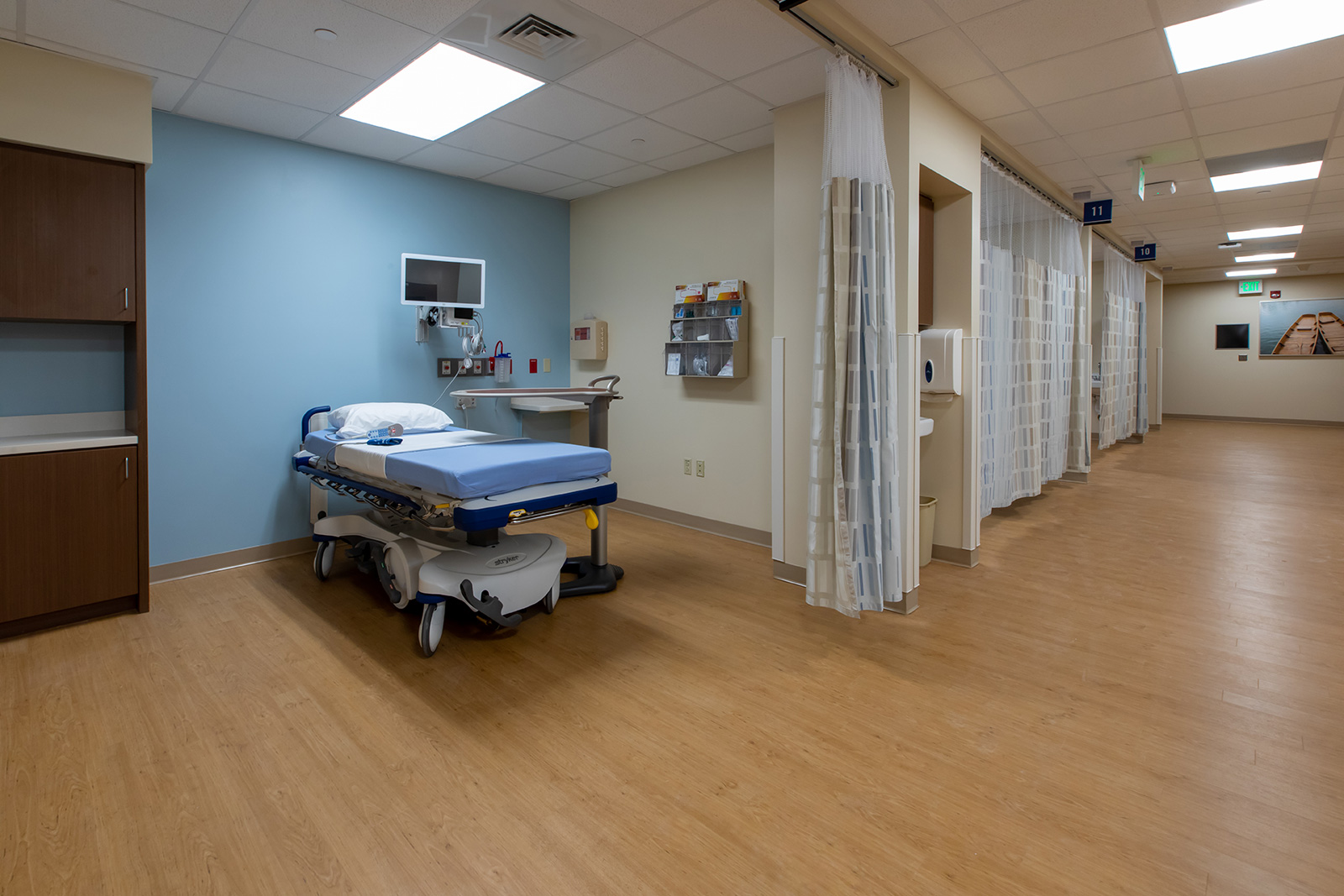 Large, new pre-operation bays.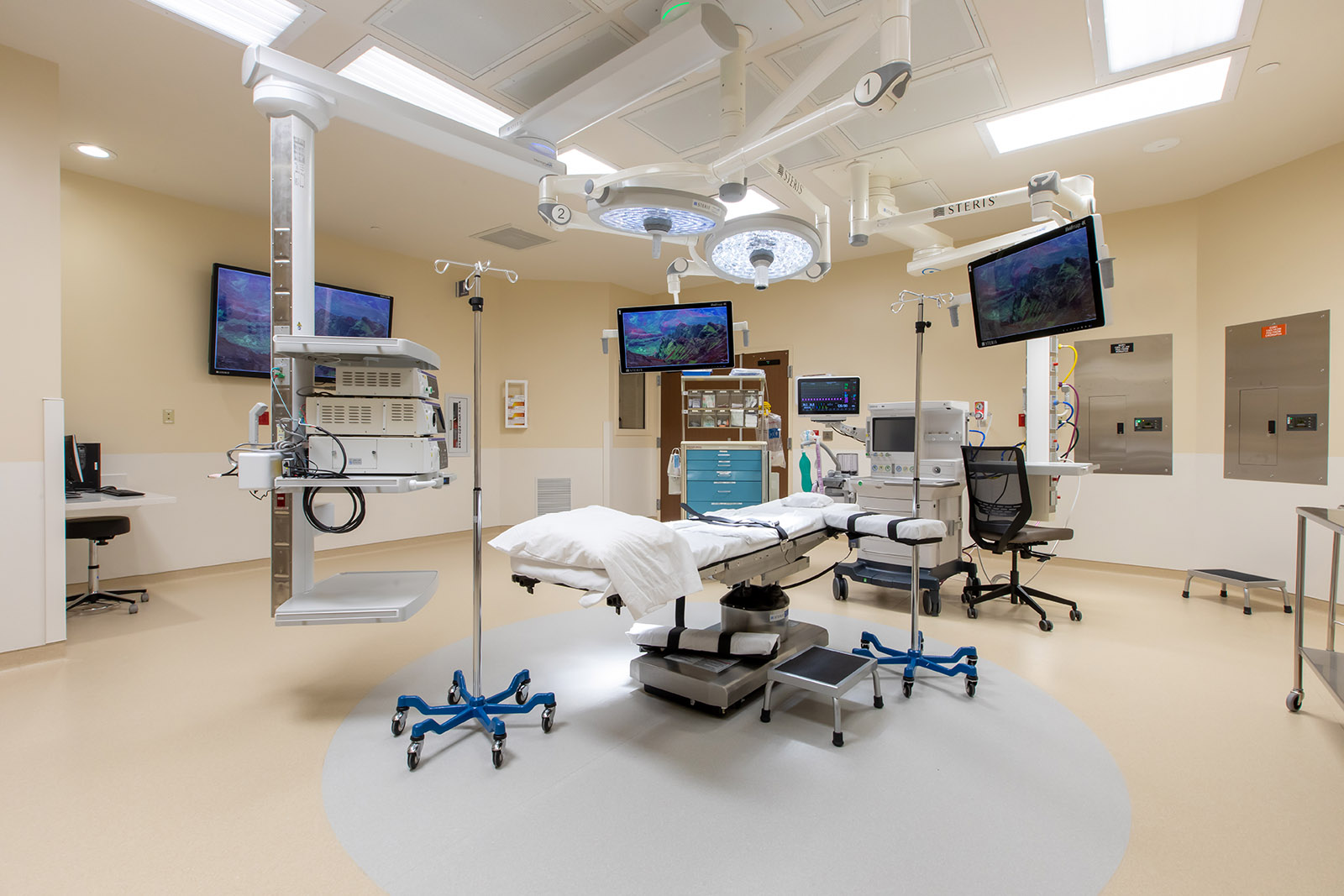 Six large, state-of-the-art operating rooms with capacity to expand to eight rooms, and an additional three new procedure rooms.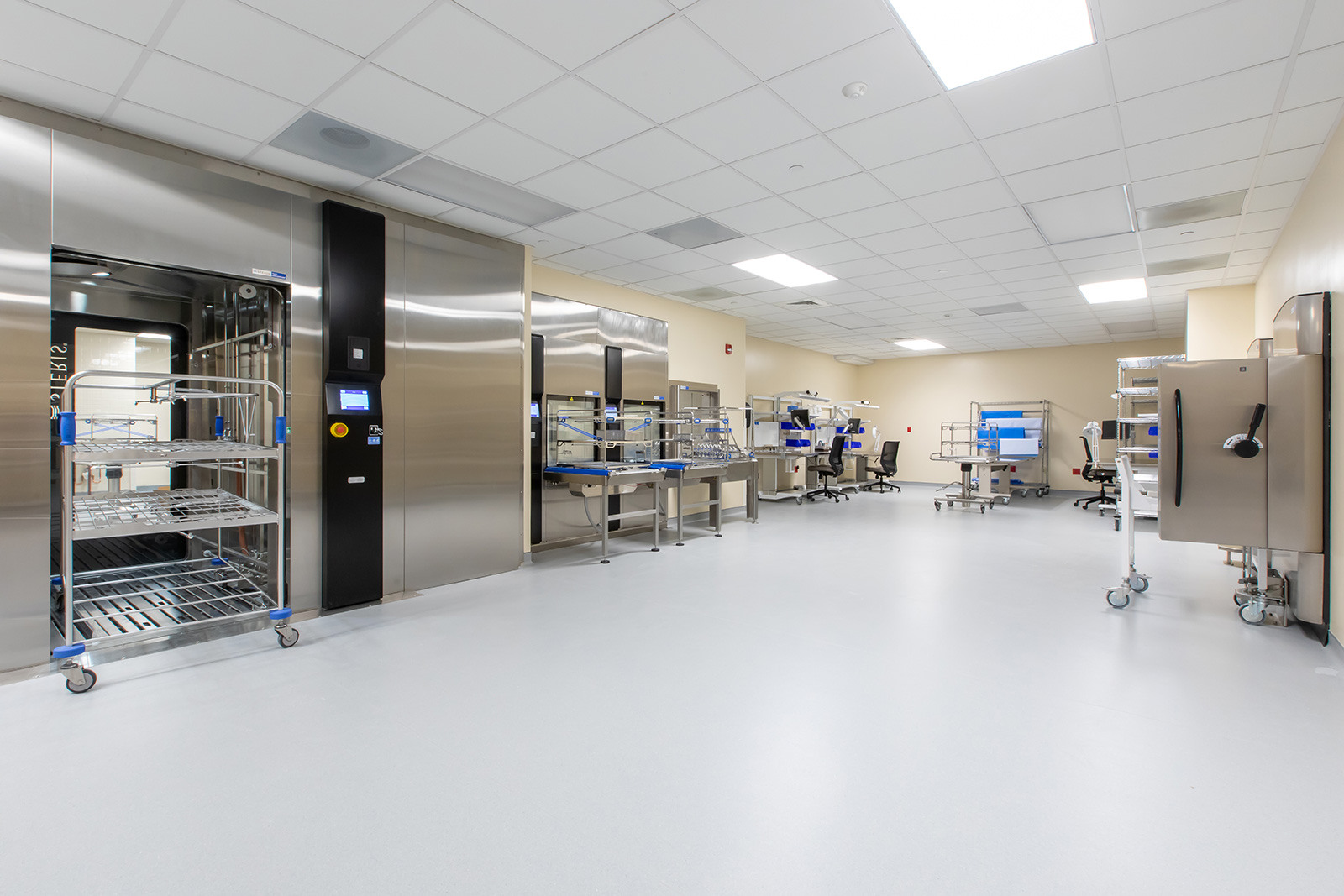 Latest in sterilization and safety equipment.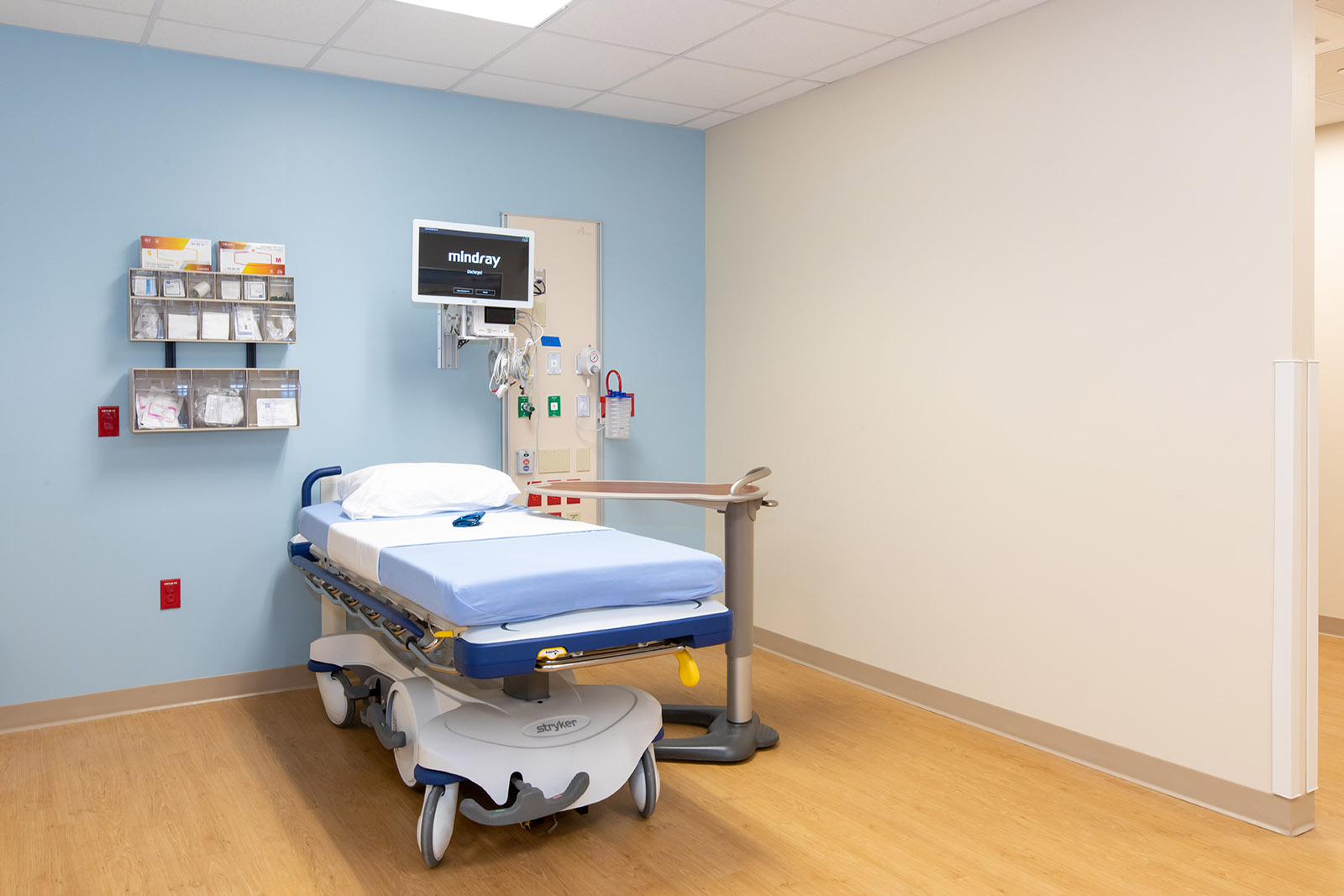 Post-operation bays with a dedicated patient elevator to take patients from the operating suite to the private, patient rooms.