Alarming Trends in Emergency Care: Physicians Urge People to Seek Emergency Care When Needed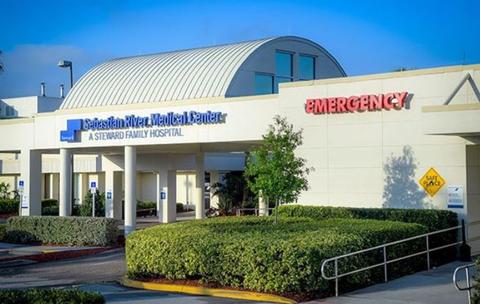 Alarming Trends in Emergency Care
Physicians Urge People to Seek Emergency Care When Needed
(Sebastian, FL May 11, 2020) There is an alarming trend in hospitals nation-wide. Emergency room visits are down in hospitals across the country and fear is playing a big role in the decision to go or not go to the emergency room. Individuals that may be suffering symptoms of a heart attack, stroke, falls and orthopedic injuries or lacerations may not be receiving emergent or life-saving care when they need it.
"Even in Indian River County, where the number of COVID-19 patients is low compared to many counties in Florida, and in the United States, people are avoiding going to the hospital," states Ravi Masih, MD, medical director of emergency services at Sebastian River Medical Center. "This is an extremely alarming trend. The medical community is seeing trends with COVID-19 patients in which underlying health conditions have an impact on a patient's ability to fight the virus. Individuals experiencing serious medical conditions such as heart attack or stroke symptoms, sudden onset of unexplained symptoms, and even falls need to get to the emergency room and receive immediate treatment avoiding possible future complications."
Although the feelings of fear regarding contracting COVID-19 are real, hospitals are taking extra safety precautions to ensure this fear does not become a reality, including Sebastian River Medical Center.
"Don't delay treatment and be assured that at Sebastian River Medical Center we are taking every precaution to limit patient exposure to COVID-19," explains Dr. Masih.
"Patients are not waiting in the emergency room. When a patient presents, they are immediately evaluated and taken to the appropriate section of the emergency treatment area. If a person has respiratory symptoms such as a cough, difficulty breathing, or a fever, they are immediately escorted to a designated area within the emergency room that is dedicated to the treatment of possible COVID-19 patients, and isolated. Patients that present with non-respiratory symptoms are escorted to a section of the emergency room designated a "clean" or non-respiratory unit. At present, about 20 percent of the emergency treatment area is dedicated to respiratory patients and 80 percent is dedicated to general emergencies," Dr. Masih added.
The patient does not have to worry about cross-contamination by the staff caring for them. The patients that present with respiratory symptoms are cared for by staff dedicated to that area, and the staff does not cross over during their shift.
"This measure was developed to ensure that we can properly treat those with respiratory symptoms, or possible COVID-19, in isolation and away from those individuals that have come to the emergency room for various other conditions such as heart attack, stroke, falls, orthopedic injuries, lacerations and the many other conditions that individuals would typically visit the emergency room for," Dr. Masih said.
Before COVID-19 became prevalent, Sebastian River Medical Center took extra steps in providing a clean environment and reducing infections by purchasing Tru-D Ultra-Violet C. This device utilizes low-pressure mercury gas bulbs that emit a strong, narrow band of the UV-C light spectrum killing bacteria, spores and virus. There is some preliminary data showing that UV light may be effective in killing the COVID-19 virus, reassuring our staff and community they are safe.
"We have been fortunate to not have the influx of COVID-19 patients as seen in other hospitals," stated Dr. Masih. "But we will stay vigilant and continue to take all the precautionary measures to ensure the health and safety of our patients, staff, physicians and our communities."
About Sebastian River Medical Center
Sebastian River Medical Center (SRMC), a Steward Family Hospital, is a nationally recognized facility located along Florida's Treasure Coast offering high-quality care close to home. SRMC is accredited by the Joint Commission, has a Bariatric Surgery Center of Excellence – as designated by the American Society for Metabolic and Bariatric Surgery (ASMBS) and the American College of Surgeons (ACS), over 100 affiliated physicians, over 650 nursing and ancillary staff and over 100 volunteers. SRMC provides state-of-the-art technology, comprehensive emergency services and award-winning surgical care. Services include medical/surgical inpatient, emergency care, general surgery, orthopedic surgery, urological surgery, gastrointestinal services, a cardiac catheterization program that includes implant devices, neurosurgery and spine surgery, as well as a full-service outpatient diagnostic center. Furthermore, SRMC's emergency room is proud of its ability to screen patients upon arrival for respiratory-related illnesses and offer designated sections of the emergency treatment area for respiratory and non-respiratory patients.
Sebastian River Medical Center is located at 13695 US Highway 1, Sebastian, FL 32958. For more information, please call 772-589-3186 or visit SebastianRiverMedical.org.