Sebastian River Medical Center Utilizes Leading-Edge Disinfection Technology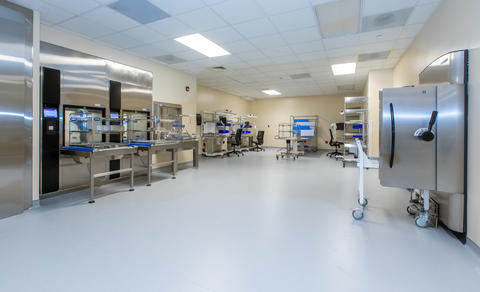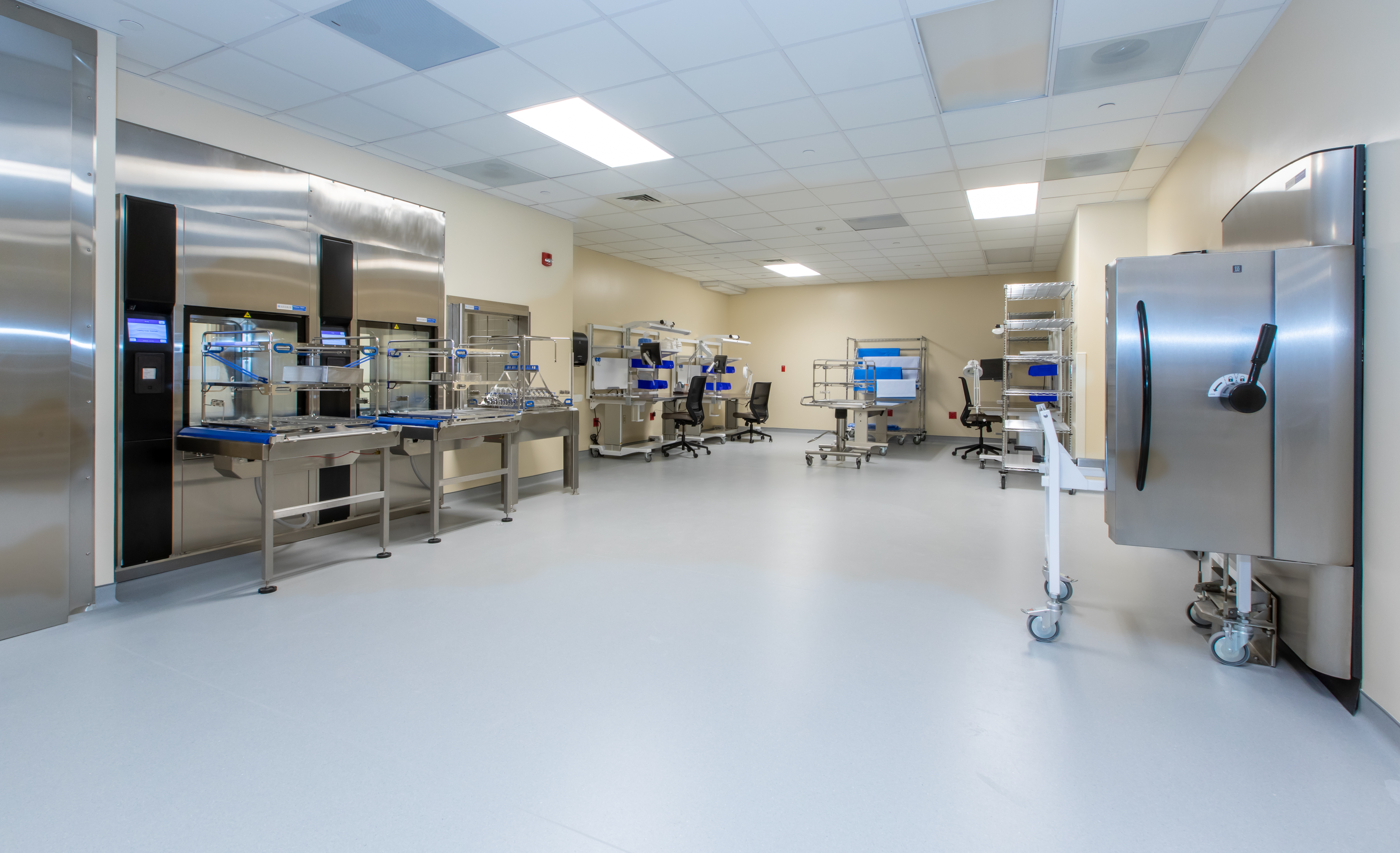 Contact:
Patricia Montgomery
Marketing Director
Sebastian River Medical Center
772-589-3186
Sebastian River Medical Center Utilizes Leading-Edge Disinfection Technology
(Sebastian, FL, July 31, 2020) – Patient safety, especially during these uncertain times, is critical in the effective delivery of quality healthcare.  Sebastian River Medical Center wants patients to feel safe when they come into the hospital.  To increase safety measures, Sebastian River Medical Center has been utilizing Tru-D®.  Tru-D® disinfecting technology has proven effective in killing bacteria, spores and viruses, providing a safer environment for patients.  
Tru-D®, or Total Room Ultraviolet Disinfection, is an automated, UVC disinfection system used in patient rooms, the emergency department and operating rooms. It works by generating UVC light energy that modifies the DNA structure of an infectious cell so that it cannot reproduce. After the environmental services staff cleans the patient areas and operating rooms, using traditional methods, Tru-D® is rolled in to complete the process. It is operated by a user-friendly remote control from outside the room, and its patented Sensor360® technology instantly analyzes the unique contents, shape and size of the room then floods the targeted space with the proper amount of UVC energy.  Tru-D® automatically uploads documentation of the disinfection process to a secure portal allowing for the tracking of usage, pathogen information, UV dose delivery, room number, operator and cycle times.  The device spends whatever time is necessary to eliminate infectious germs from contaminated surfaces before shutting down and notifying the operator via audio and/or text message that disinfection is complete. Visual data is provided assuring the room has been properly disinfected. 
Sebastian River Medical Center is committed to providing a safe environment for the patients, staff and physicians.  Tru-D® is an intuitive system designed to complement Sebastian River Medical Center's comprehensive cleaning and disinfection processes.
About Sebastian River Medical Center
Sebastian River Medical Center (SRMC), a Steward Family Hospital, is a nationally recognized facility located along Florida's Treasure Coast offering high-quality care close to home. SRMC is accredited by the Joint Commission, has a Bariatric Surgery Center of Excellence - as designated by the American Society for Metabolic and Bariatric Surgery (ASMBS) and the American College of Surgeons (ACS), over 100 affiliated physicians, over 650 nursing and ancillary staff and over 100 volunteers. SRMC provides state-of-the-art technology, comprehensive emergency services and award-winning surgical care. SRMC has expanded to meet the growing healthcare needs of our community with a new tower that opened in June 2020.  It offers 48 private patient rooms, offers a total of six operating rooms with the latest in technology and sanitizing system to ensure safety, a new entrance from Bay Street into a large lobby with a coffee shop and gift shot.  Services include medical/surgical inpatient, emergency care, general surgery, orthopedic surgery, urological surgery, gastrointestinal services, a cardiac catheterization program that includes implant devices, neurosurgery and spine surgery, as well as a full-service outpatient diagnostic center. Furthermore, SRMC's emergency room is proud of its ability screen patients upon arrival for respiratory related illnesses and offer designated sections of the emergency treatment area for respiratory and non-respiratory patients.
Sebastian River Medical Center is located at 13695 US Highway 1, Sebastian, FL 32958. For more information, please call 772-589-3186 or visit SebastianRiverMedical.org
About Steward Health Care
Steward Health Care is the largest private, for-profit health care network in the United States. The company is owned and led by a management team of Steward physicians.
Headquartered in Dallas, Texas, Steward employs more than 40,000 health care professionals and operates 35 hospitals across the United States and in the country of Malta which regularly receive top awards for quality and safety. The Steward network includes multiple urgent care centers and skilled nursing facilities, substantial behavioral health services, more than 7,000 beds under management, and approximately 2.2 million full risk covered lives through the company's managed care and health insurance services.
The Steward Health Care Network includes more than 5,000 physicians across 800 communities who help to provide more than 12 million patient encounters annually. Steward Medical Group, the company's employed physician group, provides more than six million patient encounters per year. The Steward Hospital Group operates hospitals in Malta and nine states across the U.S., including Arizona, Arkansas, Florida, Louisiana, Massachusetts, Ohio, Pennsylvania, Texas, and Utah. For more information, visit www.steward.org.