Sebastian River Medical Center Offers the Latest in Surgical Advances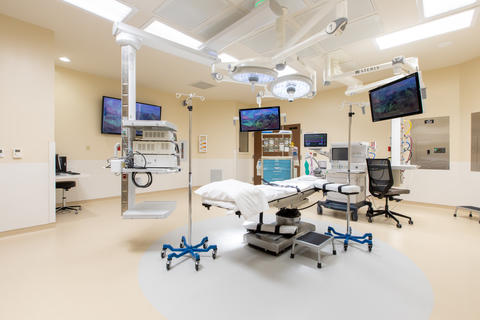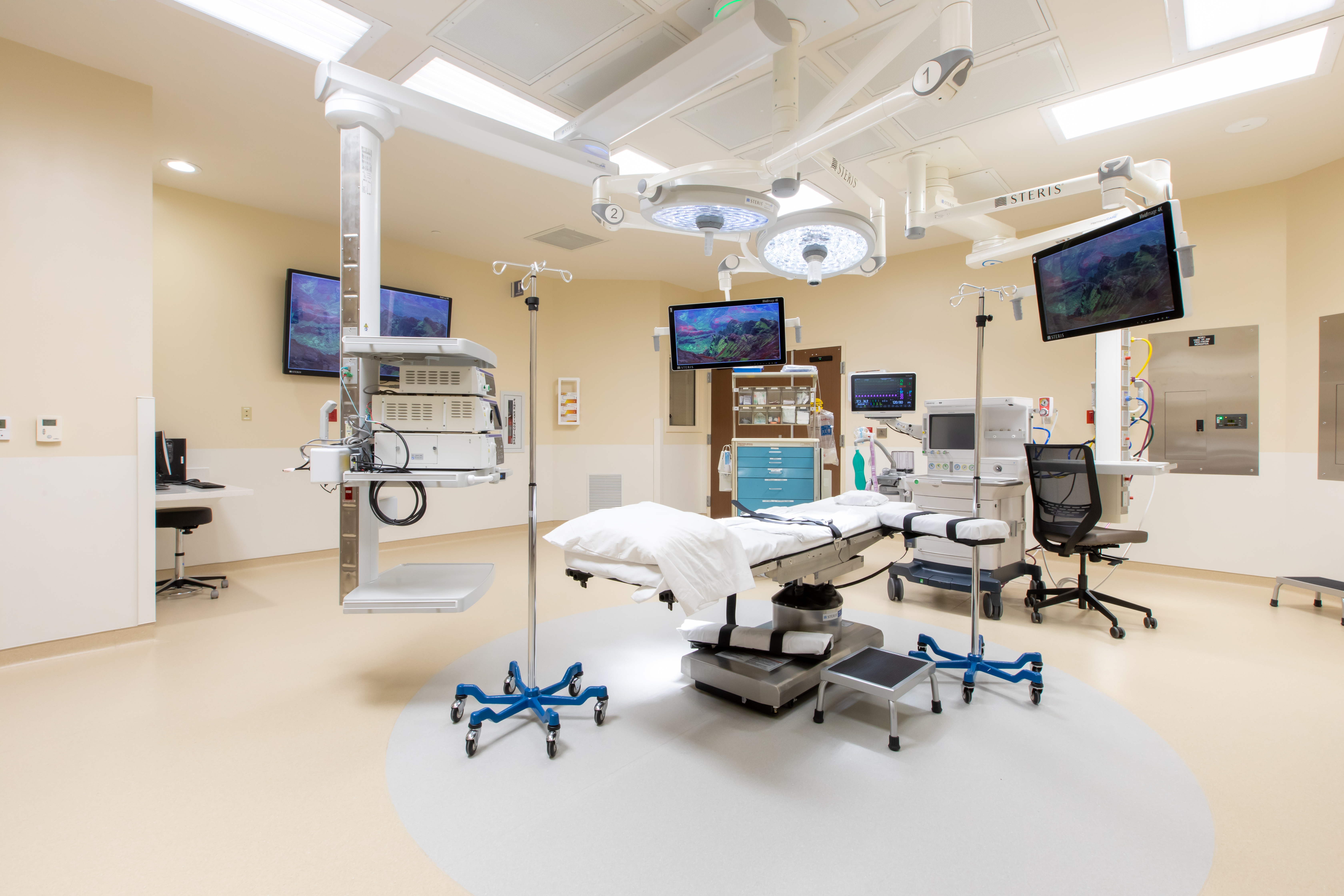 Contact:
Patricia Montgomery
Marketing Director
Sebastian River Medical Center
772-589-3186
Sebastian River Medical Center Offers the Latest in Surgical Advances
New Operating Rooms and New Technology
(Sebastian, FL July 31, 2020) – Sebastian River Medical Center's new operating rooms offer the latest in surgical technology with ultra-high definition monitors enhancing physician views of surgical sites, the da Vinci™ Xi Surgical System and Mako Robotic-Arm Assisted Technology.
The da Vinci™ Xi system has broader capabilities than prior da Vinci™ generations. It can be used across a wide spectrum of minimally invasive surgical procedures and has been optimized for complex, multi-quadrant surgeries.  Da Vinci™ surgical systems offer patients a minimally invasive alternative to open surgery that reduces many of the costs and complications associated with open procedures. The new da Vinci™ is designed with the goal of further advancing the technology used in minimally invasive surgery for complex diseases and conditions. It can be used in a variety of surgical procedures including bariatric, gynecological, urological, and general surgery. This leading second-generation robotic technology enables surgeons to operate through single incision, minimizing scarring and patients may experience shorter recovery time and less pain. 
Mako is robotic assisted technology used in joint replacement surgeries.  Surgeons can view a comprehensive, 3D, virtual model of the patient's specified anatomy that is developed from a CT scan prior to surgery.   The virtual model is loaded into the Mako system's software and a pre-operative plan is developed. Mako guides the surgeon within the pre-defined boundaries, allowing for a more accurate placement and reducing the risk of complications. The surgeon is in control of the robot during surgery and can make necessary adjustments as needed.    As with most robotic-assisted surgical technology, many patients may have a quicker recovery time and less pain. 
Take a tour of Sebastian River Medical Center's new addition and learn more about the latest in surgical advances, visit sebastianrivermedical.org.
About Sebastian River Medical Center
Sebastian River Medical Center (SRMC), a Steward Family Hospital, is a nationally recognized facility located along Florida's Treasure Coast offering high-quality care close to home. SRMC is accredited by the Joint Commission, has a Bariatric Surgery Center of Excellence - as designated by the American Society for Metabolic and Bariatric Surgery (ASMBS) and the American College of Surgeons (ACS), over 100 affiliated physicians, over 650 nursing and ancillary staff and over 100 volunteers. SRMC provides state-of-the-art technology, comprehensive emergency services and award-winning surgical care. SRMC has expanded to meet the growing healthcare needs of our community with a new tower that opened in June 2020.  It offers 48 private patient rooms, offers a total of six operating rooms with the latest in technology and sanitizing system to ensure safety, a new entrance from Bay Street into a large lobby with a coffee shop and gift shot.  Services include medical/surgical inpatient, emergency care, general surgery, orthopedic surgery, urological surgery, gastrointestinal services, a cardiac catheterization program that includes implant devices, neurosurgery and spine surgery, as well as a full-service outpatient diagnostic center. Furthermore, SRMC's emergency room is proud of its ability screen patients upon arrival for respiratory related illnesses and offer designated sections of the emergency treatment area for respiratory and non-respiratory patients.
Sebastian River Medical Center is located at 13695 US Highway 1, Sebastian, FL 32958. For more information, please call 772-589-3186 or visit SebastianRiverMedical.org
About Steward Health Care
Steward Health Care is the largest private, for-profit health care network in the United States. The company is owned and led by a management team of Steward physicians.
Headquartered in Dallas, Texas, Steward employs more than 40,000 health care professionals and operates 35 hospitals across the United States and in the country of Malta which regularly receive top awards for quality and safety. The Steward network includes multiple urgent care centers and skilled nursing facilities, substantial behavioral health services, more than 7,000 beds under management, and approximately 2.2 million full risk covered lives through the company's managed care and health insurance services.
The Steward Health Care Network includes more than 5,000 physicians across 800 communities who help to provide more than 12 million patient encounters annually. Steward Medical Group, the company's employed physician group, provides more than six million patient encounters per year. The Steward Hospital Group operates hospitals in Malta and nine states across the U.S., including Arizona, Arkansas, Florida, Louisiana, Massachusetts, Ohio, Pennsylvania, Texas, and Utah. For more information, visit www.steward.org.