Sebastian River Medical Center's Newest Technology Offers Patients Hope in the Fight Against Lung Cancer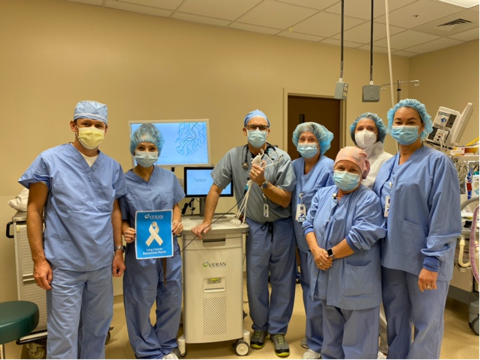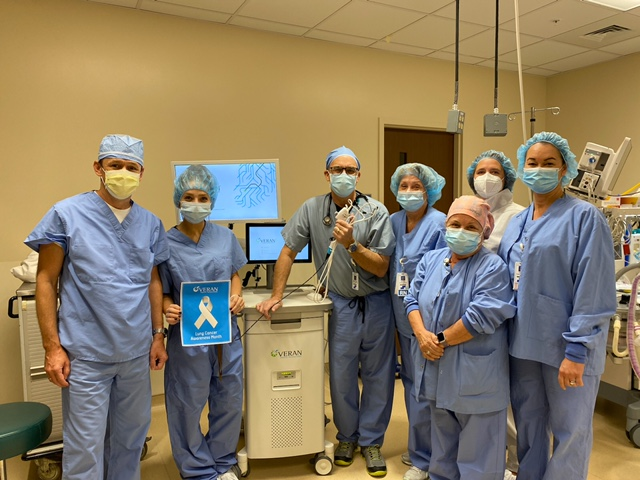 Sebastian River Medical Center's Newest Technology Offers Patients Hope in the Fight Against Lung Cancer
 (Sebastian, FL, January 12, 2021) – Sebastian River Medical Center physicians are utilizing Veran's SPiN Thoracic Navigation System to assist in diagnosing lung cancer in its earliest stages by reaching lesions in the lungs that were, in the past, difficult to reach with traditional technology.  This new system will allow physicians to act sooner and not wait for lesions to grow before they are biopsied. 
The American Cancer Society (ACS) states that lung cancer, both small cell and non-small cell, is the second most common cancer in both men and women – not counting skin cancer.  It is estimated by the ACS there will be about 228,820 new cases of lung cancer diagnosed in 2020 with an estimated 135,720 deaths.  The good news is that when detected early, through a low-dose CT scan and technology like the SPiN System, there is the strong likelihood of survival.
The SPiN system utilizes electromagnetic technology, like the GPS in your car, to accurately guide physicians to even the smallest lung nodule. The planning begins with a CT scan that creates a 3D roadmap of the airways within the patient's lungs. The respiratory gating technology accommodates the constant movement within the lungs created by normal breathing. The physicians can use this roadmap before the procedure to customize their views and select the shortest, safest path to the targeted lesion.  They then use specialized instruments that communicate with the gated navigation system to collect a tissue sample. The SPiN technology allows physicians to customize bronchoscopy procedures for more accurate tissue sampling which provides their patients with an earlier and more precise diagnosis.
"The SPiN Thoracic Navigation System allows physicians to access lung lesions, regardless of their size or location, in a more timely manner" said Michael Layton, MD, medical director of the lung cancer program at Sebastian River Medical Center. "I am able to reach and biopsy nodules using the airways, allowing me to offer patients information quickly, easing their fears or concerns, allowing them to more swiftly decide on a course of treatment". 
This system, partnered with Sebastian River Medical Center's low-dose CT screening program, significantly improves the chances of detecting lung cancer in its earliest stages and assist physician's in providing their patients with the best course of treatment.
For more information on Sebastian River Medical Center's low-dose lung CT screening, or to set up an appointment for screening, call or 772-388-4166.