Sebastian River Medical Center and Steward Medical Group Welcomes Carlie Plessl, MD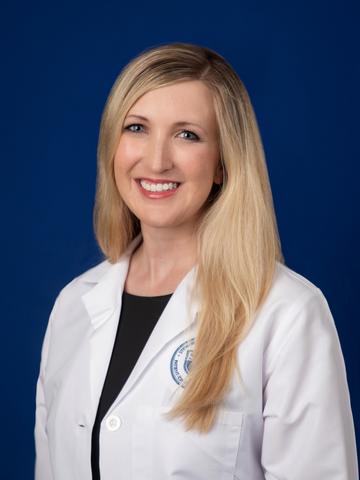 Dr. Plessl has joined Vero Family Medicine
 
(Vero Beach, FL) – Sebastian River Medical Center and Steward Medical Group are pleased to welcome Dr. Plessl to Vero Family Medicine.
Dr. Plessl is a board certified by the American Board of Family Medicine and is a member of the American Academy of Family Physicians and the American Medical Association.
She earned her Doctor of Medicine through Virginia Tech Carillion School of Medicine in Roanoke, Virginia and completed her residency at East Jefferson General Hospital of Family Medicine in Metairie, Louisiana. "The addition of Dr. Plessl allows increased access to high quality, primary care for members of our growing communities," stated Ron Bierman, chief administrative officer, Sebastian River Medical Center.
Dr. Plessl enjoys caring for the general overall health of patients from young adults to older adults. Her special interests include obesity health, and she is working towards a board certification with the American Board of Obesity Medicine. She has received specialty training in office procedures such as skin biopsies, abscess drainage and select joint injections.
"I love that I can care for patients of all ages, 10 and up. My goal is to provide excellent evidence-based care which is integrated into a patient's life while minimizing its burden," expresses Dr. Plessl.
Dr. Plessl is now accepting patients at the following location:
Vero Family Medicine
3745 11th Circle, Suite 105
Vero Beach, FL 32960
772-564-2485.