Stroke Care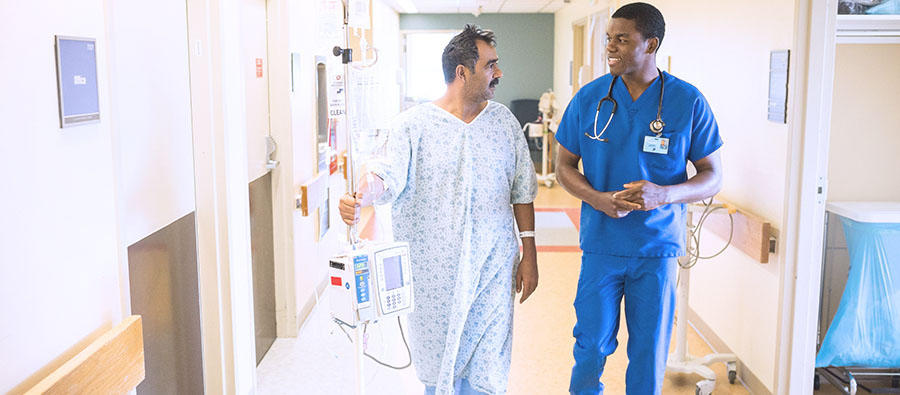 We are here to help you find what you need.
We have met rigorous standards as designated by the Florida Agency for Health Care Administration (AHCA) that distinguishes hospitals with advanced technology, infrastructure, staff, and training to receive and treat patients of all ages with all types of strokes.
When a patient comes to the hospital with stroke symptoms, it's crucial to make a proper diagnosis quickly in order to begin treatment to minimize the effects of a stroke. We are prepared to treat all types of strokes quicker than non-designated hospitals and offers:
24/7 stroke team access
Advanced imaging technology and protocols
Seamless integration with the ER
Every Second Counts
Stroke is the third leading cause of death in the U.S., and the leading cause of serious, long-term disability. Each year, more than 700,000 Americans suffer a stroke. Someone has a stroke every 40 seconds.
When you are having a stroke, a blockage or hemorrhage cuts off oxygen to part of the brain.
Every second that goes by costs thousands of brain cells, which may or may not be recovered.
Survival and degree of recovery depend on how quickly a precise diagnosis can be made and treatment can begin.